New €55m fund to aid tourism businesses hit by pandemic
A new €55m fund to assist tourism businesses that have been impacted by the Covid-19 pandemic has been launched.
The Tourism Business Continuity Scheme, announced by Minister Catherine Martin in last October's Budget and administered by Fáilte Ireland, will see firms receive grants of up to €200,000.
It will provide support to providers of tourism services who have been unable to qualify for assistance under the Government's Covid Restrictions Support Scheme (CRSS) or earlier grant schemes.
Many such firms fell outside the technical scope of the CRSS despite being closed due to Government imposed Covid-19 restrictions or seeing their takings slashed, leading to claims that they had been forgotten.
The tourism sector has been one of the industries that has been worst hit by the pandemic due to the collapse of inbound travel and the restrictions on internal movement.
Tens of thousands of jobs have been lost in the sector that employed 260,000 pre-pandemic and turnover has declined by €6 billion from €7.5 billion before Covid-19 struck.
The new Tourism Business Continuity Scheme is designed to help tourism businesses offset their fixed costs incurred last year and support them to continue operating through 2021.
It will open on 11 February to applications from businesses including outdoor activity providers, visitor attractions not eligible for CRSS, as well as caravan and camping providers registered with Fáilte Ireland and cruise hire firms that meet the eligibility criteria.
The criteria include that a business' monthly turnover from October 2020 to January 2021 must be less than 25% of its average monthly turnover in 2019.
The business must have a minimum annual turnover of €50,000 and minimum fixed costs of 10% of turnover.
It also must not be able to qualify for assistance under the CRSS or have received funding from the earlier Fáilte Ireland Coach Tourism Business Continuity Scheme or Ireland Based Inbound Agents Business Continuity Scheme.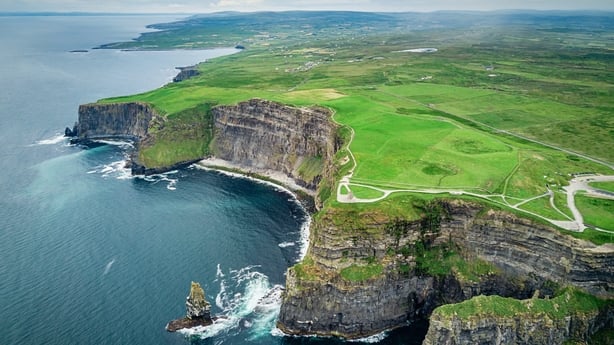 The minimum grant is €3,750 and the maximum grant is €200,000.
Full details will be available on the Fáilte Ireland website from 11 February with the scheme launching in March.
The CEO of Fáilte Ireland said that between 1,200 and 1,600 businesses will qualify for grants from the Tourism Business Continuity Scheme.
Paul Kelly explained that this fund was allocated in the budget last year and is designed to work alongside the Covid Restrictions Support Scheme because many tourism businesses fall outside the remit of that scheme.
Speaking on Morning Ireland, Mr Kelly said that payments for the inbound payments scheme are being processed and that payments for the coach tourism operators scheme also began to go out last week.
He added that the coach tourism operators scheme was an incredibly complicated one and that payments on this scheme are a little slower because of the complexity of the qualification criteria.
Paul Kelly said a phase two of the scheme will be announced in March and will be extended to cover businesses such as car rental companies.
The announcement of the scheme will be made later this morning during a virtual industry event to be watched by thousands of operators, providers and employers across the sector.
It is also expected to see Fáilte Ireland unveil substantial domestic marketing plans for the year at national and county level which it is hoped will help kickstart the industry again when coronavirus restrictions are relaxed.
Supports to help tourism operators to develop in areas like strategy and leadership, finance and food and beverage innovation are also expected to be launched.
Investment plans in conjunction with local authorities to develop outdoor dining spaces and urban development will also be announced.
New digital transformation supports will also be revealed to help firms to build improved websites and online booking capability.
The Minister for Tourism, Culture, Arts, Sport, Gaeltacht and Media said she was confident that Fáilte Ireland's action plans for 2021 will have a positive impact on the industry and will be key to helping it survive and thrive in the year ahead.
Minister Catherine Martin said that she had allocated €55m to Fáilte Ireland as part of Budget 2021 and this will be important to help those strategically important tourism businesses that are ineligible for other supports.
"The Government will continue to assess the impact of the Covid-19 pandemic on the economy and ensure that appropriate supports are in place. We are now developing tourism for survival through the pandemic and recovery in the medium and long term," she added.
To find out more about what AG Associates can do for your business, give us a call we would love to hear from you.