Government has no plans to expand CRSS criteria, despite complaints.
The Government says it has no plans to amend the criteria for the Covid Restrictions Support Scheme (CRSS) despite growing complaints from business groups that firms that need it are being excluded.
An increasing number of firms are being told that they do not qualify for the scheme, even though they are closed or have seen their turnover collapse due to Government imposed Covid-19 restrictions.
The CRSS was introduced in last October's budget.
It offers weekly payments of up to a maximum of €5,000 to businesses whose premises have either been forced to close or whose turnover has fallen by at least 75% compared to 2019 levels, due to restrictions.
It was particularly aimed at firms in the hospitality sector that had suffered rolling closures, but which were still carrying a high level of overheads and fixed running costs.
The scheme is run by Revenue and its latest data shows that as of yesterday, €221.5m had been sanctioned in respect of 19,500 premises since the scheme opened in November.
Business groups say this is lower than would have been expected, considering how many firms are currently closed under Level 5 restrictions and is reflective of the strictness of the criteria that Revenue is applying.
The Government had estimated that under Level 5 restrictions, it should be costing around €80m a week.
In particular, those in the tourism, outdoor adventure and events sectors say they are being excluded, despite their premises being largely shut and their turnover being way down.
Shane Young, the General Manager of Killary Adventure Centre in Co Galway, said its entire operation had initially been accepted onto the scheme, but they were later told that only its accommodation business would qualify and its outdoor adventure business would not.
The centre has been closed since the start of December, but would normally be getting busy this time of the year with around 40 staff coming on site.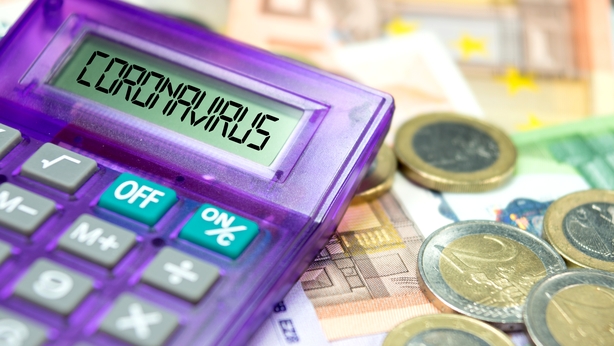 "A lot of other outdoor activity businesses have been excluded from the CRSS, and no one seems to be able to tell us why that is," he said.
"It seems to just be a blanket ban on CRSS payments to outdoor activity providers across the country and we are not the only ones."
He said combined with the uncertainty it leaves the business in a precarious situation as it does not know when it will get an income again.
While staff wages are being supported by the wage subsidy scheme, the business still faces insurance, heat, electricity, web server, planning and innovation costs.
"The last thing we want to do is go into debt to survive the pandemic when everyone else in the same situation is getting support from the Government to do so," he said.
Con Quill, owner of the Blarney Caravan and Camping Park and chief executive of the Irish Caravan and Camping Council, said many caravan and camping operators are facing a similar situation.
"Unfortunately Revenue have turned down caravan and camping parks and excluded them as they have put them under a criteria of outdoor activities and not operating from a fixed business premises," he said.
"We don't think that is fair as all caravan and camping sites have reception buildings, toilet shower blocks, all facilities like that. They pay commercial rates, they pay utility bills like every other business, and they are front facing for their visitors who come and check in at reception."
"There is great concern out there because a lot of them have been closed up for the winter and have had no income this winter after a short season last year and are now hoping to open in early March or before Patrick's Day, but it is quite clear that probably won't happen," Mr Quill said.
"So under this exclusion they won't be getting any support from the Government for that either."
Those in the conference and events industry have also been largely shut out.
Nicola McGrane, chief executive of Conference Partners, said her business and others like it have been severely impacted by the travel and indoor gathering restrictions which have led to the cancellation of conferences and events all over the country.
Yet they do not qualify for the CRSS, she said, leading to a very challenging situation for all concerned.
She said the value of the sector to the economy is normally €1.1 billion a year.
"It is so important that we stay in business so we can take advantage of this in future years," she said.
Chambers Ireland, ISME, the Irish Tourism Industry Confederation and other representative groups have called on the Government to widen the criteria for the scheme.
But in a statement, the Department of Finance said the Minister has no plans to do so.
"The Government will continue to assess the effects of the Covid-19 pandemic on businesses and the economy and the Minister will continue to work with Ministerial colleagues to ensure that appropriate supports are in place to mitigate these effects," it said.
The department also pointed to the other supports in place to help businesses, including the Pandemic Unemployment Payment, Employment Wage Subsidy Scheme, tax liability warehousing and rates waivers.
To find out more about what AG Associates can do for your business, give us a call we would love to hear from you.