Covid supports to continue beyond 8 June
Taoiseach Leo Varadkar has said the Government is not considering cutting the €350 Pandemic Unemployment Payment (PUP) for someone who was working full-time on minimum wage before the Covid-19 emergency.
Earlier, he confirmed in the Dáil that the support payments would continue beyond 8 June and the Government would probably decide next week on the duration of the extension.
Opposition TDs have called for details of the plan for social protection payments ahead of a vote tomorrow on proposed revised spending estimates for the Department of Employment Affairs and Social Protection.
The department is expected to reach its 2020 spending limit early next month due to additional emergency expenditure.
Mr Varadkar said the unintended consequence of part-time workers now receiving more than the weekly €200 wage they earned before the coronavirus was not sustainable.
The Taoiseach was responding to comments from Solidarity-People Before Profit TD Richard Boyd Barrett, who again called on the Government not to cut the Pandemic Unemployment Payment.
Deputy Boyd Barrett said ministers had discussed cutting and tapering the payment, and the Government must make a commitment to workers in areas such as arts, retail and transport that the payment will not be cut.
Meanwhile, the Managing Director of fast food chain Supermacs has said he rejects suggestions that he called for the abolition of the PUP.
In a statement this afternoon, Pat McDonagh said that while there are anomalies in the scheme that must be addressed, he fully supports the payment.
Earlier, the Irish Congress of Trade Unions cautioned against a "cliff edge" removal of income and liquidity supports introduced during the Covid-19 crisis, and called for a fundamental programme of economic and social reform.
In a document titled 'No Going Back', ICTU proposes a new deal to build a fairer society, while boosting economic recovery.
It notes that the pandemic has caused unprecedented disruption around the world, and fundamentally changed the relationship between the State, businesses and workers – but believes that this has created an opportunity to consider policies that would previously have been deemed politically impossible.
"Our recovery should occur as a gradual and phased unfreezing, alongside a parallel phasing out of government income and liquidity supports," it says.
"Central Banks will need to make 'whatever it takes' commitments to ensure that governments are able to continue to act as income and liquidity sources of last resort. We must also recognise the scale of debts incurred by many households and businesses over this period and recognise the need for appropriate debt relief," it continues.
However, the Congress report warns strongly against a return to austerity, saying that while public deficits will rise, it would be "wholly unacceptable and inappropriate to implement cutbacks".
Instead, it calls for a stimulus phase, focused particularly on housing and the transition to a zero carbon future.
On social protection, the Congress document notes that "… the level of social welfare previously offered to both the sick and the unemployed was inadequate, as were protections offered to private sector workers".
It says the social welfare system must be rebuilt to deliver a strong safety net and a decent standard of living, which protects workers' incomes with at least a living wage.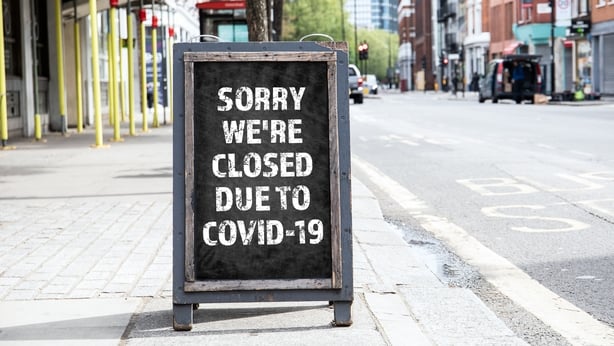 Congress wants bogus self-employment and precarious work practices outlawed, and all business support measures made conditional on trade union access and recognition with full and participation in national industrial relations machinery.
It notes that the enormous levels of State support for the private sector during the lockdown highlights the fundamental reliance of business on the State as both the income and liquidity provider and insurer of last resort for the entire private sector.
However, it also demands that businesses that have received the protection and support of the State during this crisis must now be called upon to contribute "their fair share" to a new fairer social contract.
"In particular, there needs to be a medium-term expansion of employer social security contributions, as well as increased taxation of wealth, passive income and environmentally damaging activities," Congress says.
However, it also advocates further radical measures including billions in grants, tax deferments, subsidies for short-time work and zero interest loans to private businesses.
The 'No Going Back' blueprint also calls for universal public healthcare free at the point of use funded by taxation as well as greatly increased investment in childcare and education at all levels, and a major public house-building programme on public land undertaken through public agencies.
"Eventually the massive public deficits brought on by the crisis will require some combination of tax increases, debt relief, or financial repression through higher inflation. National and international policies to minimise borrowing and debt servicing costs will be essential," it cautions.
To find out more about what AG Associates can do for your business, give us a call we would love to hear from you.