5 ways to reduce your carbon footprint and save money
Much of the commentary around environmental awareness and sustainability has focused on the punitive nature of the measures required to reduce our carbon footprint.
But with a bit of savvy and some know-how, you could end up saving yourself some cash on the way to becoming 'carbon neutral'.
1. Go electric
If you're due a change of car any time soon, consider going electric. Grants and rebates of up to €10,000 are currently available to offset against the purchase price.
Bear in mind, though, that new electric cars are expensive so while it sounds attractive – and it is – you'll still be looking at a substantial outlay on purchase. And be aware that some car retailers will have built the grants into the advertised price, so be sure to take this into account when doing your calculations.
As a reference point, a VW eGolf, for example, retails at around €42,000. The inclusion of grants brings the price closer to €32,000. A regular combustion engine powered Golf retails at around €25,000.
The grants are made up of a VRT rebate on new cars of up to €5,000 and a Government grant of up to €5,000, depending on the value of the car. The grants start at €2,000 for cars valued at over €14,000 and rise to €5,000 for vehicles valued at over €20,000.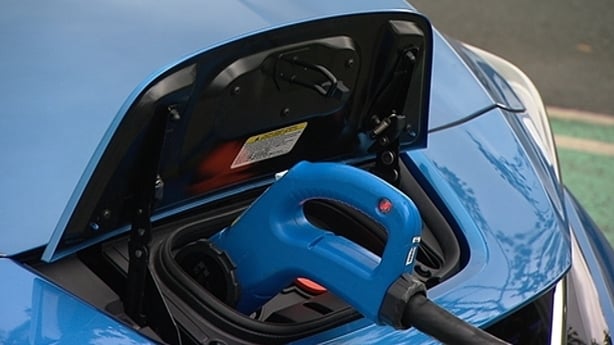 In the long run, you can save money running and maintaining the car. The cost of charging an electric car for 200km of driving a week, according to ecars, is less than €3 (using a night time charge). For a petrol car, it would cost over €20 to cover that distance and over €15 in a diesel car.
Motor tax is also cheaper on electric cars. It costs €120 per year. A grant of up to €600 is also available towards the purchase and installation of an electric vehicle home charger unit. It's worth noting that the ESB is to start charging for electricity at its charge points around the country over the coming days. It had been free to use the charge points up until now. However, it's still very economical compared to the cost of buying fuel.
And toll operators are offering reduced toll pricing for electric car drivers up to the end of 2022. You can get a reduction of up to 75% on the price of the M50 toll (off peak) and 50% on other roads.
2. Greening your home
There are a range of grants and incentives available to make your home greener and cheaper to run in the long run.
The Better Energy Homes Scheme provides grants ranging from €300 for attic insulation to €6,000 for external wall insulation in homes built before 2006. They can also benefit from a grant of €700 towards the cost of upgrading central heating controls.
And a further €1,200 is available towards the cost of solar thermal systems, as well as €3,500 for heat pump systems, electrical devices which convert energy from the air outside the home into heat. These latter grants are only available to owners of homes built before 2011.
Again, even with the grants, the cost of starting out on upgrade work like this is substantial. The grants typically cover around a third of the total cost of the works for an average home. However, the long term savings make it a very attractive option.
The average homeowner spends up to €2,000 per year heating their homes. Having external walls insulated alone can save up to €600 on your heating bill per year. Accounting for the cost of the work, the availability of grants and the cost savings on heating a home, it's estimated that homeowners typically recoup the cost of works in as little as three or four years.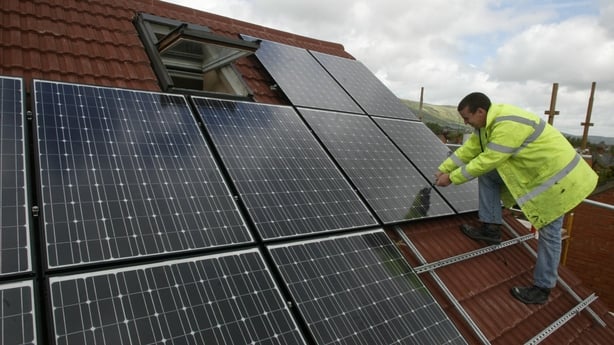 Installing solar panels on your home could become an income generator in time. The Government Climate Action plan has indicated that householders will be paid for excess electricity fed into the grid, which would shorten the payback time for the work.
As a nation, collectively we have over €100 billion on deposit in banks, making little or no return given the rate of interest being offered by financial institutions at the moment. Anyone who has money at their disposal, and hasn't already done so, should seriously consider an investment in improving the energy efficiency of their home. The long term savings and income earning potential make it an investment option well worth considering.
3. Greening your mortgage
On the subject of banks and interest rates, mortgage holders in Ireland are charged among the highest rates in Europe on their borrowings. Property owners have made savings by switching mortgage providers or availing of better priced mortgages that are based on the size of the loan relative to the value of the property.
Now, there's the opportunity to make even further savings by availing of a green mortgage. AIB and Bank of Ireland have entered the market with such offerings, which generally involve a discount to an existing rate if the mortgage is on a new energy efficient home or a home that's been retro-fitted to make it energy efficient.
Bank of Ireland is offering a reduction of around 0.2% on its fixed rate offerings from one to 10 years. The price comparison website, bonkers.ie, ran the figures on it and they calculate that, based on a 20 year €200,000 mortgage fixed for five years, the mortgage holder could save €2,085 over that half decade, or around €420 per year.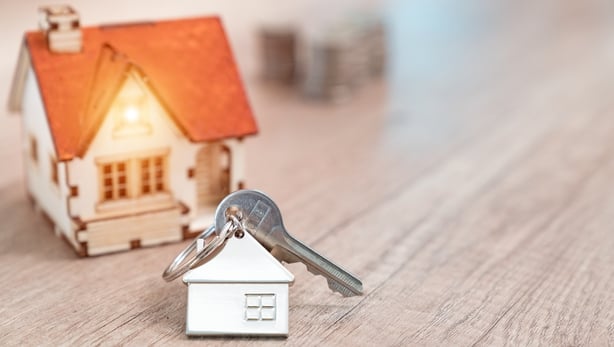 AIB is offering a 2.5% five year fixed mortgage representing a saving of 0.35% on the bank's standard five year fixed rate. On a €300,000 property, customers could save around €50 per month on their payments, bonkers.ie calculates. However, as with any new suite of products, make sure to shop around and ensure that you are getting the best rate.
It's also worth nothing that the banks are also offering cheaper home improvement loans to individuals who are making changes to their homes in order to make them more energy efficient.
4. Greening your stock portfolio
If you're one to dabble in the stock markets, it's worth giving your portfolio a green hue. The Financial Times looked at a range of funds and its conclusion is that investors who bet on clean energy stocks over oil and gas company shares this year were richly rewarded with much enhanced returns.
By the end of the third quarter, the iShares Clean Energy exchange-traded fund (ETF) had risen by a third. That compared very favourably with the oil-dominated Vanguard Energy ETF, which gained just 1% since the start of the year.
It's suspected that investor sentiment is high because of the push by economies globally to vastly reduce their carbon emissions. Larry Fink, Chairman and CEO of Blackrock, the world's biggest asset manager, told the FT that sustainable investing was "only in the early stages" and would become a "core component of how everyone invests in the future."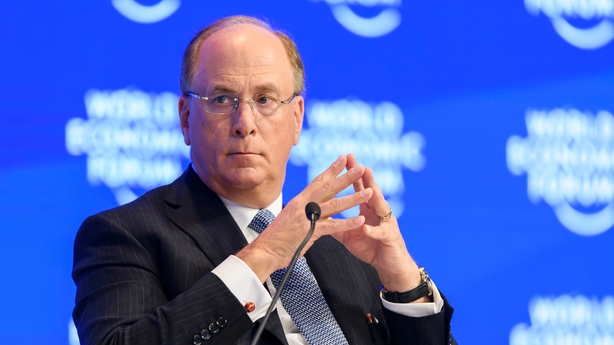 However, as with any share portfolio, it's wisest to spread your investments across a range of industries and sectors. And as if to emphasise the mantra that stocks can fall as well as rise, it's worth remembering that the iShares Clean Energy Fund lost 80% of its value in the 'downturn years' between 2008 and 2013. The momentum is certainly in their favour at the moment, though.
5. Live simpler and learn some life skills
You don't have to go all the way towards getting a mortgage, renovating a house or buying an electric car to make a sustainable choice that saves you money. Merely cutting back on 'consumerism' can reduce your carbon footprint and save some cash at the same time.
It's based on a decades old theory that's broadly known as the circular economy. This is an economic system that's aimed at eliminating waste and the continual use of resources. The theory aims to keep products, equipment and infrastructure in use for longer, thus improving the productivity of the resources and minimising the creation of waste. It can apply to a train or a pair of trousers.
Simply learning to sew, which gives you the ability to mend a piece of clothing instead of buying a new garment, reduces your carbon footprint and saves you the price of purchasing the new clothes too. It's simple and very effective!
To find out more about what AG Associates can do for your business, give us a call we would love to hear from you.